Hire your AI/ML Team in India
Do you want to build data-driven solutions in your business? Deep learning, natural language processing, and computer vision tools are not easy to use without proper training. DatatoBiz lets you hire an AI team of project ready experts to give your business the necessary makeover.
DatatoBiz helps SMEs and multinational companies adopt artificial intelligence and machine learning systems.
Our aim is to help SMEs become agile in their approach to problems and create an adaptive work environment for employees to use the latest software and technology. 
We have a 95%+ retention rate 

Quick and effective AI solutions

Full control over the ML models 

Expert engineers in the team 

Flexible approach to handle various projects 
How AI and ML

help your Business?
There are various advantages of integrating AI and ML into your business systems. Outsource AI experts from DatatoBiz to make the most of the advanced technology to optimize resources, increase production, improve sales, enhance customer satisfaction, and get more returns. 
Why Collaborate with DatatoBiz

for AI professionals?
How DatatoBiz

Helps Your Enterprise?
Skyrocket your Strategic Growth
Hire ML team from DatatoBiz and give your business a new lease of life.
What our AI and ML

Team can do for you?
Expertise Tailored

to Your Business Requirements
There is no such thing as one solution fits all when it comes to business processes. Every enterprise is different and requires tailor-made solutions to become the best in its industry. Our AI development team will collect, format, process, and analyze tons of data on your behalf. They will provide you with real-time insights to streamline the business. 
Our aim is to reduce the cost of investment while increasing efficiency and returns. We build models that deliver the promised results. Our clients confidently hire our professionals to take up the toughest of tasks and come out victorious.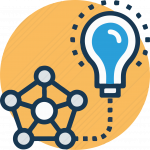 Machine Learning (ML) Engineers
The ML engineers are responsible for feeding data into the models and scaling the data models designed by the data scientists to suit the volume of data generated by the business. This makes it possible to process tons of data in less time and share the insights with the management. Our team of ML engineers is one of the best in the industry.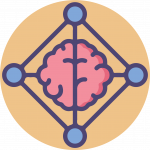 Deep Learning (DL) Engineers
Deep learning is a branch of machine learning where artificial neural networks are used with representation learning to understand how data can be processed in a better way. DL engineers use algorithms to train the ML models to think like a human brain does and perform cognitive actions with little or no human intervention.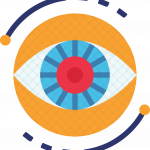 Computer Vision (Video Analytics) Engineers
A computer vision engineer researches, creates programs, analyzes data, develops user interface designs, and does much more to understand images and videos to extract meaningful data from them. The insights derived are used for decision-making purposes.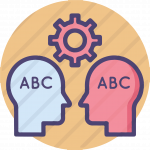 Natural Language Processing (Text Analytics) Engineers
Recognizing speech patterns, understanding natural languages and their generation, analyzing text to derive in-depth insights, and predict future changes to help plan a marketing strategy are a few other responsibilities of NLP engineers. Hire NLP and RL engineers from DatatoBiz to get rich insights from raw and unstructured data scattered throughout your enterprise.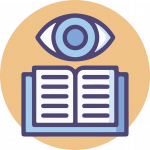 Reinforcement Learning (RL) Engineers
RL is another part of machine learning that deals with how engineers should take actions in the real world to get the best results. The engineers work closely with ML and DL engineers to develop and build models that will bring an effective change to how SMEs look at business processes. 
Skills an AI Engineer Should Have
Now, let's take a brief look at what skills the engineers should possess and why you should hire them from DatatoBiz!

PwC estimated that the AI industry will be worth more than $15 trillion by 2030. The company also said that China will be the biggest AI market with a share of around 26.1%.

An AI engineer should have in-depth knowledge about how artificial intelligence works in real life. The expert should be proficient in theory as well as programming languages and should be able to develop models that work. Java, Python, and R, are some most used languages to build AI models.


The AI engineer should also know how to work with different frameworks such as - PyTorch, TensorFlow, Caffe, etc. Data mining, data analytics, and data visualization are included in the responsibilities of an AI engineer. AI and ML models are of no use if there is no good data to process.

Mathematics, statistics, computer science, and cognitive science are a few other areas an AI engineer has to be proficient in.

At DatatoBiz, our AI team has experts who believe in learning continuously to update their knowledge. Our developers are patient and have an eye for detail. They can communicate their thoughts and lead teams to build and deploy successful AI and ML models in the business. Work with our trusted and efficient AI team to take your business to new heights.
Innovative Startups Served
Referral Rate by Clients to New Companies
Faster Onboarding than Standard