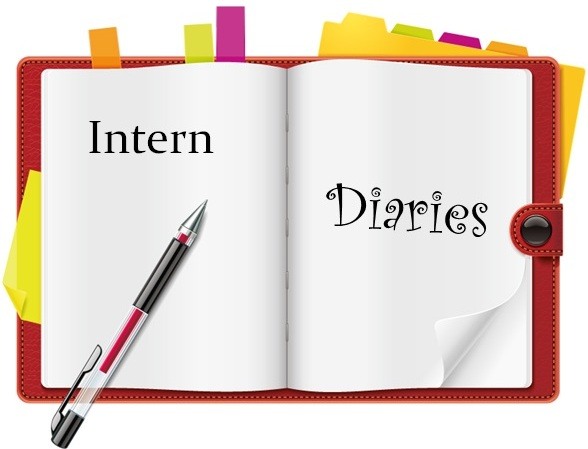 When it all began…
In this blog, I am going to talk to my experience of being an intern at DataToBiz. I still remember the day when I reached the DataToBiz office on day 1 at 9:30 am sharp and met Mr. Parindsheel and Mr. Ankush, both co-founders, about my previous experiences and my expectations from the internship in their start-up. Mr. Parindsheel was my internship mentor. I was assigned a project by Mr. Parindsheel after 10 minutes of my reporting. The project was related to a solution for the FinTech industry. I had never previously worked in this domain and it was a completely new challenge for me. So, I tried to explore the domain as a first step as suggested and advised. As quick as post lunch, sir asked for my insights towards the dataset I was handed to explore. As a beginner in the machine learning field, I found an insight which could be predicted from the given data. It amazed me when I was explained about the data from a business point of view and was guided to look at each dataset from similar angles. That is how I realised that I was at the right place. I began right that moment and because of the spot on pointers, successfully completed my project well in time. I also got the opportunity to work on another project related to computer vision in the remaining time.
People at DataToBiz…
People at DataToBiz are amazing and unique. The best thing about my internship were these people around me. Team DataToBiz is a beautiful balance of talented people who work as a team. They will be the main reason of my learning curve which I felt was exponential. The team was really supportive and ready to help at anytime.
The talks over tea…
This was the best time of the day when the entire team assembled in the cafeteria for tea or coffee and shared their experiences and ideas. This was also the best time to interact with all the people at DataToBiz. We talked about future plans, about college life, our hobbies, interests and what not. This was the part of my internship that I will never forget.
Life at Chandigarh…
Chandigarh is one of my favourite cities since childhood. The public transport is really efficient and you don't have to wait for more than 15 minutes for a bus and there are no traffic-jam problems. There are many amazing places to visit in chandigarh like rock garden, Sukhna lake, Elante Mall, Mansa Devi temple and quite a number of gardens. There is no problem in getting good food in Chandigarh and you can get all types of cuisines. The PGs are also affordable here.
In my view…
DataToBiz is an amazing company or start-up and I got more than I expected from my internship experience. I learned many new techniques and approaches in machine learning. DataToBiz helped me to look at any problem from a business point of view. I also developed an interest in computer vision during my internship.
In my views, DataToBiz has infinite opportunities for data scientists as well as for developers. They have some really cool projects in every field like computer vision, fintech, natural language processing, healthcare etc. A team worth aligning your career with.
About Author: Nishant is a student of B.Tech + M.Tech (Dual degree) in Biotech at IIT Kharagpur. He worked with DataToBiz for 1 month internship in Dec, 2018 & still aligned with company on part time basis.