What are the two things that are crucial for every business? Technology and data. In a world where customization, user preference, targeted campaigns, and tailor-made solutions are the buzz words, a business cannot survive without using the latest technology to process data and gain in-depth insights.
Data analytics and business intelligence are an integral part of every business. And enterprises can no longer afford to rely on age-old methods to process and analyze data. Spending weeks and months for small amount of data analysis will only result in losses. Enterprises need advanced technology that deals with real-time data and delivers accurate reports in less time. Tableau consulting services is a popular choice that has been helping businesses manage their data effectively and provide automated analytics solutions for their complicated data.
Tableau software is a prime business intelligence and data visualization software. It has been an industry leader for more than 7 years. Though there are many other BI software tools, Tableau continues to be a powerful, efficient, and highly useful platform.
While it is fairly easy software, availing of the services of a specialist will help enterprises in managing data analytics effectively and making the most of the platform. But before enterprises invest in Tableau, it is important to understand the need for such software and how it can change the business processes for the better.
In this post, we are going to read more about the numerous powerful reasons for an enterprise to invest in Tableau consulting services.
1. Work with Vast Amount of Data
A great amount of data is generated every day. And add to the data on the internet, social media platforms, and whatnot. We are in a scenario where we cannot ignore every tiny piece of information. So, where and how can we store all this data?
Tableau server offers a centralized database that can hold abundant data. Analysts don't have to spend hours and days collecting data from various platforms. It's done by the system and stored in one location. Tableau software doesn't have any row-limit as MS Excel does. We can continue adding data and processing it to generate reports. It is convenient and saves many precious business hours.
2. Interactive Visuals
Data visualization is one of the best Tableau consulting service an SME can get. Looking at a never-ending sheet of numbers and codes can drive employees mad. That's the last thing an enterprise would want, isn't it?
Tableau presents the data in interesting and attractive formats, helping in better visual analytics. Colorful graphs, bars, charts, pies- name it, and we'll find it in Tableau providing unmatched visual analytics. We can drag and drop the factors we want to consider when creating a report. It provides
This visual representation of data makes it easy for the analysts to understand the insights and generate reports for the top management. Making decisions becomes a stress-free event as the top management can clearly see what should be done.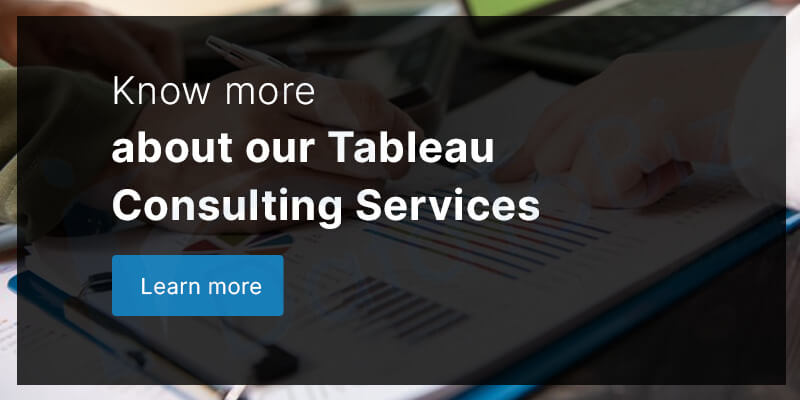 3. User-friendly Interface
Many employees are wary of data analytics and business intelligence tools. The main reason is that the interfaces of these platforms are complex, confusing, and outright terrifying for beginners. Tableau differs from other BI tools in this aspect.
The software is extremely simple to understand and use. Even beginners with little experience in the field can work on Tableau and generate reports based on their requirements. Specialists, of course, find it a child's play to work with this platform. Enterprises can either use it for simple forecasting purposes or for in-depth analytics. And since it can be integrated with other platforms, Tableau is considered a highly desired BI tool.
4. Mobile-friendly and Automated Tableau Dashboards
With more enterprises encouraging employees to bring their devices to work, we have seen employees using multiple devices to manage their work. They work on laptops, tablets, and even mobile phones. But how many BI tools can be accessed from mobile phones? Not too many, right?
Tableau software developer loves that it can be easily accessed from smartphones as well. It doesn't matter where the employee is. There is no more waiting for the analyst to open the laptop and check the dashboard. It can be done from the mobile phone as well. Not only this, Tableau server automatically update the data on the dashboards.
5. Integrate with Development Languages
Won't it be great to have software that can also manage complex calculations? Why should employees alter between multiple screens and tools to process data? Tableau provides a solution to this as well.
The platform can be integrated with development and scripting languages like Python and R. Employees can generate all kinds of reports for the data stored in the database. They can get more insights from raw data by using different data analysis tools and combining them with Tableau for a better output.
Remember, we talked about visual impact in the previous points? It's easy to present even the most complicated reports in a simple and interactive format.
6. Support for Advanced Analytics
Similar to languages, Tableau can also be integrated with other analytical tools. This feature is used by a professional Tableau consultant to get scientific data pointers for various aspects of the business.
For example, integrating Tableau with marketing tools will help the sales teams to create comprehensive lead capturing strategies based on the data insights provided by the software. When the sales team reaches out to prospective leads who are more likely to become customers of the business, the team can successfully complete the campaign in less time.
Advanced analytics also help enterprises accurately forecast the growth curve of the business and take the necessary steps to keep the process aligned with the goals.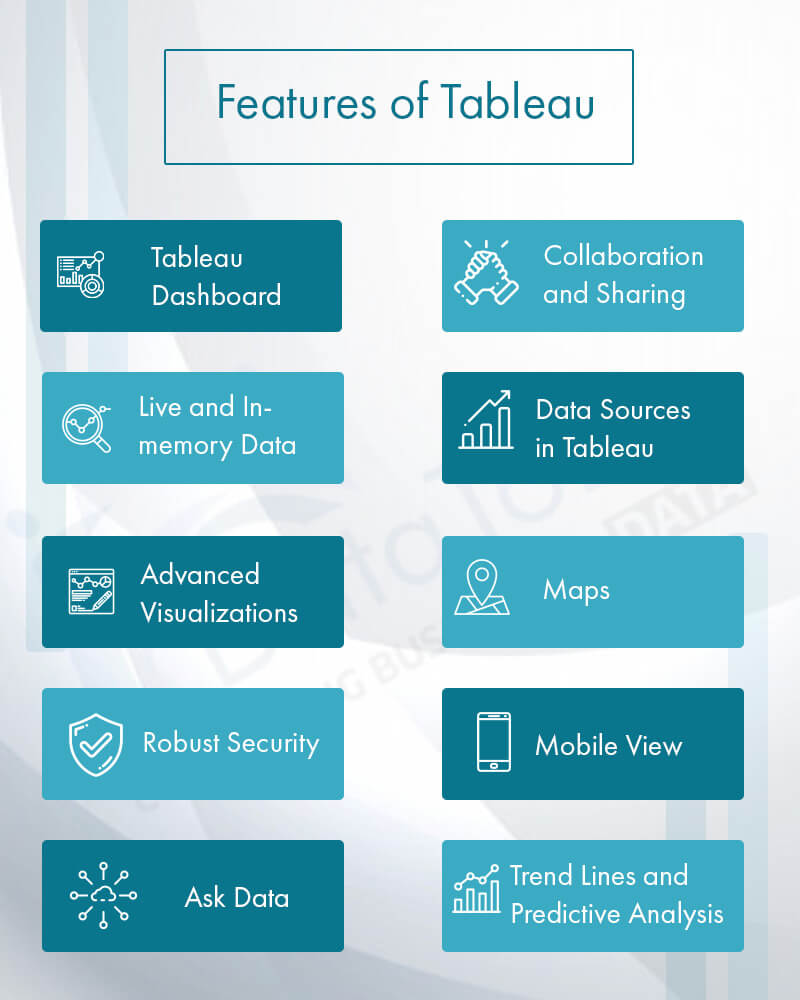 7. Data Segmentation and Reports
Data on its own is jumbled and doesn't make sense. Isn't that why enterprises spend so much money on data analytics? Now, segmenting data using various filters is a part of the process. How many customers like a particular product? How many customers opted for subscriptions? The questions go on and on.
It allows employees to segment and filter data right on the Tableau dashboards. Employees can add new filters to the screen and use the parameters to sort and present data in a new format. This will help the top management have more control over the business process. It becomes easier to identify the weaker zones and work on them.
8. Flexible Reporting Tool
BI tools tend to follow the same trend. Analysts should know what they want before they start sorting and processing the data. But what if the employees require something more flexible? Can they not change the requirements midway?
Tableau software is a flexible BI tool that lets analysts change the data structure and requirements as they work on the dashboard. They need to just drag and drop a filter and use it to sort the data. The report will change accordingly. There is no need to start from the first step every time. Exploring data shouldn't be cumbersome and frustrating. Tableau ensures that the analysts find what they are looking for.
9. Faster Data Collection and Processing
There is no point in using data from six months ago to make a decision for the future, right? Enterprises cannot afford to use outdated data when the trends are changing faster than ever. But traditional data collection and processing methods are slow and time-consuming.
BI tools such as Tableau are essential because they provide an effective means to collect data in real-time. The reports generated can include the most latest data (if required). The top management will know what the customers want this instant and can make faster decisions.
When all those hours and days spent on data collection are saved, employees will naturally become more productive. This will, in turn, open more doors for the business.
10. Plan in Advance
Decisions have to be made for the present and the future. By studying the data reports generated by Tableau, the top management will be able to stay one step ahead of competitors and plan the moves in advance. Whether it is launching a new product, or revamping an existing one, or introducing a new trend into the market, the enterprise can base its decision on concrete reports rather than go by instinct or rely on historical data.
The main aim of Tableau consulting services company is to ensure that enterprises do not make wrong decisions based on outdated reports or incorrect insights. Tableau consultants generate reports based on the exact specifications of the enterprise.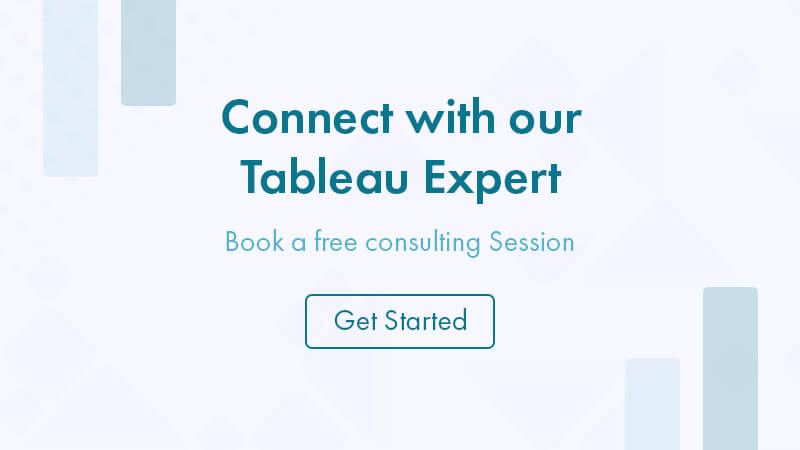 11. Team Collaborations
One of the latest features of Tableau is 'discussions'. It allows employees to work in teams and collaborate through the platform. By using this feature, employees can converse in real-time, make changes to the data, add new filters, etc., while they are all simultaneously working on the platform.
Employees can comment on their opinions or use snapshots to point out something critical in the data. In spite of sending emails back and forth and risking miscommunication, employees can use the same software for conversations and data analytics. Considering the increase in team projects across the world, it makes sense to use a single BI tool for everything, doesn't it?
12. Tutorials and Training
Even the analysts from Tableau consulting services need to stay updated and learn the latest updates in the software. Whether it is the consultants or the employees of an enterprise, they can rely on Tableau to teach them how to work on the software. Not sure what we mean?
The official website of Tableau has various tutorial videos that teach how to use the software. There are Starter Kits available to assist employees to become Tableau experts. The starter kits provided by Tableau allow employees to pace their learning schedule at their convenience.
This saves the initial iterative costs businesses have to incur to train the employees. When employees can learn directly from the official website of Tableau, there is no need to plan an exhaustive training program and spend money on it, right?
13. Online Community for Support
Thanks to the success of Tableau over the years, the community is one of the largest in the world. Tableau consultants and analysts are passionate, experienced, and always ready to help and support fellow consultants and newbies who recently entered the world of Tableau.
The company too is known for being ever active and responding to customer queries and suggestions. Enterprises don't have to worry that they'll be investing in software that's not commonly used. In fact, it's the opposite. There are so many enterprises relying on Tableau that SMEs not using this software will find it challenging to compete with them.
14. Versatility
The nature and industry of the business shouldn't become a restriction when choosing BI tools, right? The leading data analytics consulting company like IBM recommends Tableau consulting services because it is one of the versatile software in the market.
Tableau can be used by any business to collect data and store it in a central database. This data is then processed by the software to generate reports with as many filters as required. Data visualization, data analytics, and the interactive dashboard with automated updates are useful for any enterprise. Tableau consulting services provides an easy and effective way to make the right decisions for the business.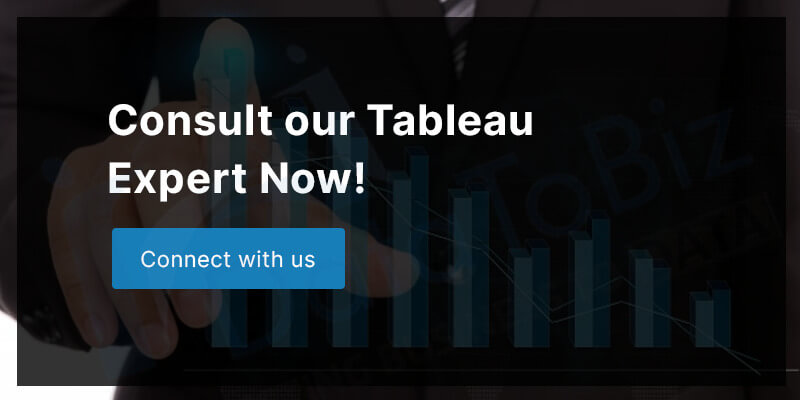 Conclusion
In a competitive market scenario, enterprises must invest in tools that streamline the business processes and increase productivity. Tableau ticks all these boxes and more when it comes to supporting the business processes of an enterprise.
And since Tableau server is continuously working on improving the existing features and adding new ones, enterprises that use this software will be the first to gain access to some of the most advanced features and gain a definite edge over competitors. Don't hesitate to contact the Tableau consulting services providers for more information about this powerful BI tool.