Business intelligence is the process of using technology and strategies to analyze large volumes of data and come up with data-driven insights to make better business decisions. Historical data, real-time data, and predictive data are combined to find patterns in market trends and customer preferences. This helps enterprises in staying ahead of competitors and capture markets to improve sales and profits.
Business Intelligence in 2023 is no different.
In a world where technology is an inherent part of our lives, not investing in the latest software solutions such as artificial intelligence and machine learning would be a disadvantage for enterprises.
BI can either be in-house or outsourced. However, taking the assistance of a business intelligence services company will provide a broader and more accurate insight into their own business processes and improve their decision-making skills.
Make the most of BI Consulting services by adopting business intelligence strategies in a smarter way to enhance business processes and gain a competitive edge over others in the global market.
---
What are the Stages of Business Intelligence?
Business intelligence has four stages, which together are called BI processes and are used to manage data in an enterprise.
Gathering Data
The first stage of business intelligence is to collect the required data from various sources and store it in a centralized location/ database. Existing data and new information from internal and external sources are gathered for cleaning, formatting, and processing.
Data can be structured, semi-structured, or unstructured. Information from social media platforms, emails, testimonials, competitors' websites, feedback surveys, polls, etc., is used for business intelligence purposes.
Data Analysis
Data analysis is the second and vital stage of BI. The collected data is processed and then converted into actionable insights and predictions in this stage. Raw data is of little use if it cannot be analyzed to help enterprises with decision-making.
Data analysis is generally categorized as follows:
Spreadsheet Analysis: It uses spreadsheets like MS Excel and Power BI to analyze data.
Software-based Analysis: AI-based software like SAP BI, QlikView, etc., are used to collect data automatically and process it to derive insights.
Data Visualization: Tools like Tableau are used to process big data and present the insights in graphical and pictorial formats.
Generating Reports
The information derived from analyzing data should be converted to reports that the employees can easily understand. Though reporting is the third stage of BI, it is considered an extension of data analysis. Data visualization software like Power BI and Tableau are commonly used to generate reports.
Monitoring
Business intelligence is a continuous process. Monitoring is the last stage of BI, where the entire process is monitored in real-time. This helps identify KPIs and measure results to determine if you are meeting your goals or not.
---
Reasons Why Business Intelligence is Vital for Your Business
• Data is all around us – Use it
Business intelligence is majorly about how enterprises manage their data to get accurate insights from it. But where does this data come from? It is everywhere around us. However, knowing which data to consider and how to process it is crucial if enterprises want to effectively improve their business processes.
From accounts to sales to inventory to customer relationship management and real-time data on the internet and social media, every piece of information has to be collected and moved to the Data Warehouse for processing and analytics. The more data an enterprise can add to the warehouse, the more chances to gain in-depth insights.
A predictive report that considers various factors can help the management in making the right decision and grab market opportunities before others can.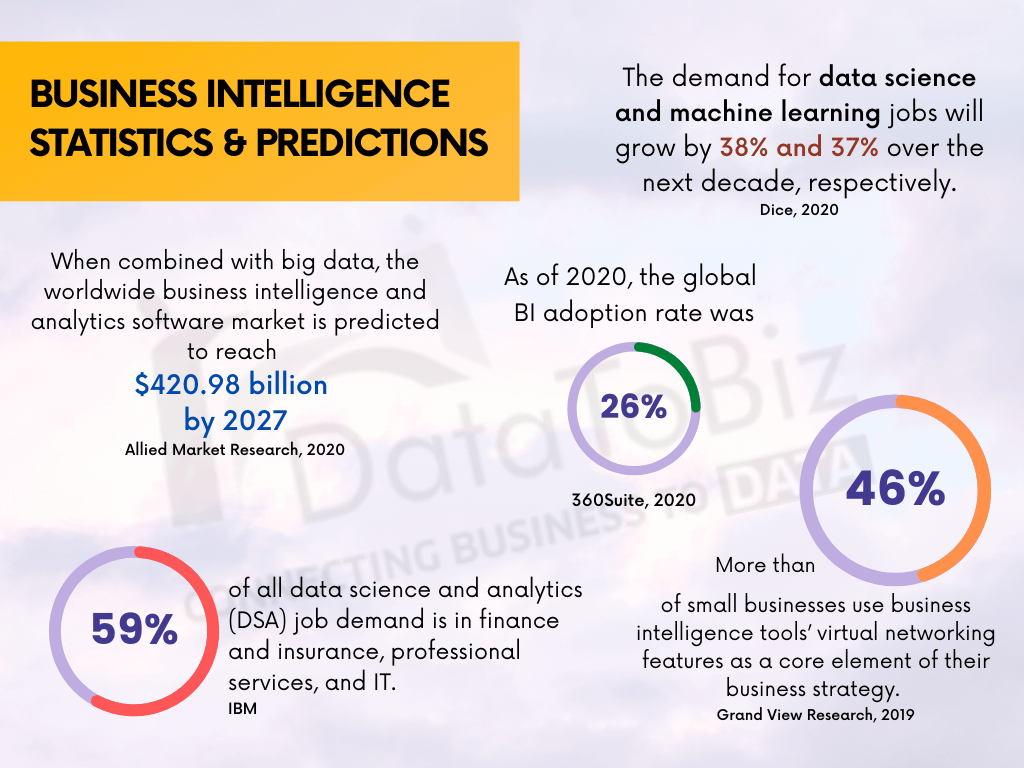 • Tracking KPIs More Often
Every enterprise has a set of key performance indicators against which it measures how the business is doing. The analysis was usually done once every quarter to make the required changes to the business strategy and realign the processes with the goals.
But is that enough in the current scenario? Maybe not. Survival has become rather important for many businesses due to the pandemic. Enterprises need to compare and analyze the business performance with the KPIs on a weekly or a daily basis.
A business intelligence consultant can help enterprises achieve sync between what's required and what's being delivered. The margin for error needs to be close to zero.
Investing in advanced tools such as AI-based software and machine learning algorithms will make it easy for enterprises to run the comparative analysis in less time and adjust the business strategies to the minute level.
• Intuitive Data Designing
Business intelligence is a time-consuming and effort-intensive process. Identifying and processing data hidden in various folders and documents is not as easy as it sounds. That said, it is possible to create an interactive dashboard where the employees can find everything they are looking for.
A smarter way to make the most of business intelligence would be to have processed data and insights at your fingertips. One way to make this come out is by having everything on the dashboard. Instead of asking the employees to gather insights from various systems and software tools, bring it all together on one screen.
Arrange this data in a neat and user-friendly layout. Let the changes be updated in real-time so that employees will not end up working with outdated data. In today's world, data from the morning gets outdated by noon.
• Having a Smart Strategy in Place
This might seem like a no-brainer. After all, which enterprise would be stupid enough to not have a proper strategy? That's where quite a lot of businesses go wrong. The strategies to run a business and the strategy for business intelligence are not the same.
We will need to know why we are investing in BI and what you want from it.
Unless we know what kind of reports we want the software to generate, how will we work on data analytics? Imagine spending days processing data and creating reports. And if the top management were to say that the reports are of little or no use, wouldn't it be a loss for the enterprise?
Set the parameters for data analytics. And to choose the right parameters, one needs to know what to consider and how to consider them. This strategy will decide the success of business intelligence solutions in the enterprise.
• Exporting and Sharing Data Insights
BI tools are fantastic. There's no doubt about it. But how many employees can actually understand a report generated by the BI tool? Only the trained employees and BI specialists are capable of it. Wouldn't it help an enterprise if the BI report can be simpler? When a majority of employees can read and understand the report, it will make things easier for them and their teams.
Business intelligence consulting services offered by the leading service providers are now focused on improving communication between the BI tools and employees. The focus has shifted to creating better BI solutions so that the data-driven insights can be exported in easy-to-understand files and shared with non-specialist employees in the enterprise.
By empowering more employees to become better decision-makers, the enterprise can increase the quality of the workforce.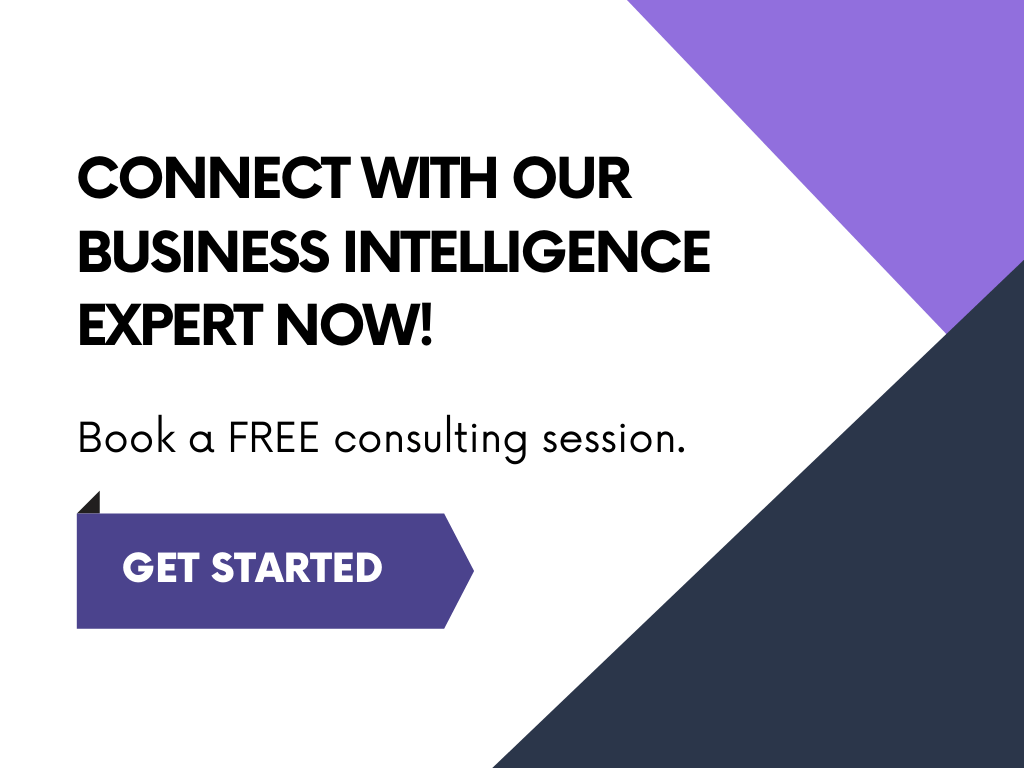 • Clarity of Ideas and Requirements
We've already talked about the importance of a smart strategy to make the most of BI. Similarly, clarity in ideas and customer requirements is also essential if enterprises want to generate the right kind of reports. To put it simply, a wrong input will naturally give the wrong output.
For example, if a business conducts a survey about a product to know whether customers will like it or not, the questions in the survey form should be specific to the product. But even before that, the enterprise should know who the target audiences are.
One reason many BI solutions don't deliver results is the lack of understanding of the core concepts.
• The Advantage of Using a Common Business Language
The language/terminology used by experts would be different from the one used by a layman. The HR team may not know what an IT developer means by certain terms and vice versa. The reports generated by each department have specific terminology related that is hard for others to follow.
Quite a lot of time is wasted on translating and explaining the meanings of these terms to help employees understand the context.
Now, if an enterprise can create its own dictionary, or better yet, ask the business intelligence consultants to use the terms that are common and familiar among the employees, would it become easier for everyone? Would it enable employees to understand better? Would it not reduce the risk of miscommunication?
And when all such risks are eliminated, the solutions offered by BI can be implemented to the dot.
• Changing Needs of an Expanding Business
What worked for a business a few years ago wouldn't serve the purpose in the present times. The business has grown, the employees have doubled, and the systems are outdated. Constantly investing in IT infrastructure is the biggest concern for enterprises. Is there a way to find a way around this?
Well, cloud migration is one solution that has managed to take the world by storm. We see that many enterprises (small, medium, and large) have migrated to cloud services. The IT infrastructure is managed on the cloud. Employees are encouraged to use personal devices at work.
Working from home has become synonymous with the year 2020, thanks to the pandemic.
Investing in flexible and scalable business solutions can help enterprises gain accurate insights from BI tools. Managing data on the cloud is definitely easier because of the software tools available for it.
• Build Brand Image – Benchmarking Standards
Every enterprise aims to go higher than its current position in the market. Benchmarking quality standards is one way to ensure that the employees do not compromise on quality. Similarly, building a brand image in the market is crucial if an enterprise wants to compete with other businesses.
Since most business intelligence tools are integrated with social media platforms, enterprises have the chance to collect data in real-time from customers, followers, prospective leads, competitors' customers, and more. Using this data will not only help in improved data analytics but will also show enterprises what the public thinks about the business. Working on building a brand image becomes easier.
The enterprise just needs to provide what the customers expect from the business.
• Data Protection and Security
Business intelligence can also be used as a data protection tool. The leading business intelligence consulting companies use tools with advanced data security features. The data in the Data Warehouse is precious and confidential. With cybercriminals working round the clock to target enterprises and hack into their systems, not taking the necessary steps for data protection can be a disaster for an enterprise.
Include BI tools as a part of the security protocol in the enterprise. Keep data safe from online threats and attacks at any given point in time. Provide restricted access to employees. The multiple security features will let employees filter data based on various parameters.
The BI tools also prevent access to the entire database for every employee. Confidential information is available for mid to high-level employees, depending on their job.
• Dynamic Data and Employee Productivity
Automated and customer-centric data insights can change the way employees think about their job. When the BI tools present fully-processed information with a detailed list of what to do and what not to do, employees will find it easy to manage their work. It's no secret that all employees are not equally efficient or capable of making the right decisions.
If the BI tool can do it on their behalf, the employees will directly implement the steps. This makes them more productive at work. Data visualization can boost employee confidence and make them take up challenging jobs.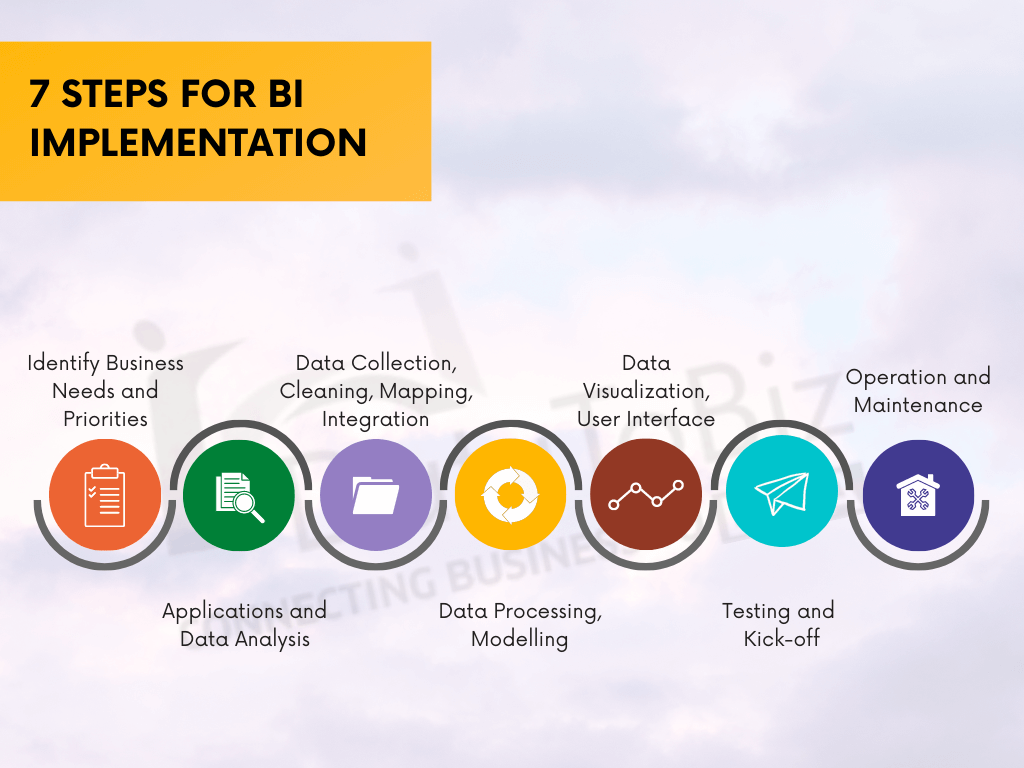 It doesn't have to stop here either. The same business intelligence tools can also be used to collect, store, and measure employee performance details. This will help the HR department to manage the gaps in the talent pool.
• Cost-effective Investment Opportunities
One of the main reasons to use BI consulting services is to know where to invest and how much to invest. Enterprises are always looking forward to ways to cut down costs. But not compromising on quality when doing so is a bigger challenge. Business intelligence tools generate reports that help understand the investments, expenses, and returns of the enterprise.
When enterprises can find ways to save money by managing inventory and avoiding additional costs or late payment fees, it creates a healthy financial system in the business. The business intelligence tools let enterprises identify such areas and make the necessary changes to their business process.
An effective business system is one that requires minimum investment and delivers optimal results. This increases the efficiency of the business and also improves the return on investment in the long term.
---
Conclusion
Business intelligence can help enterprises revamp their business processes and come up with advanced and error-free systems to improve the overall efficiency of the business. We live in a world where even the smallest of mistakes could cause multifold losses to an enterprise.
Our current scenario doesn't allow enterprises the luxury of making such mistakes and learning from them.
Consult a reputed business intelligence services company and get in-depth insights to enhance the processes and services of the business. Use the BI tools wisely and get more than just reports about customer preferences and purchases. Process data in real-time and let the data-driven insights help in making better decisions.